ALL OF US HAVE SUFFERED HERE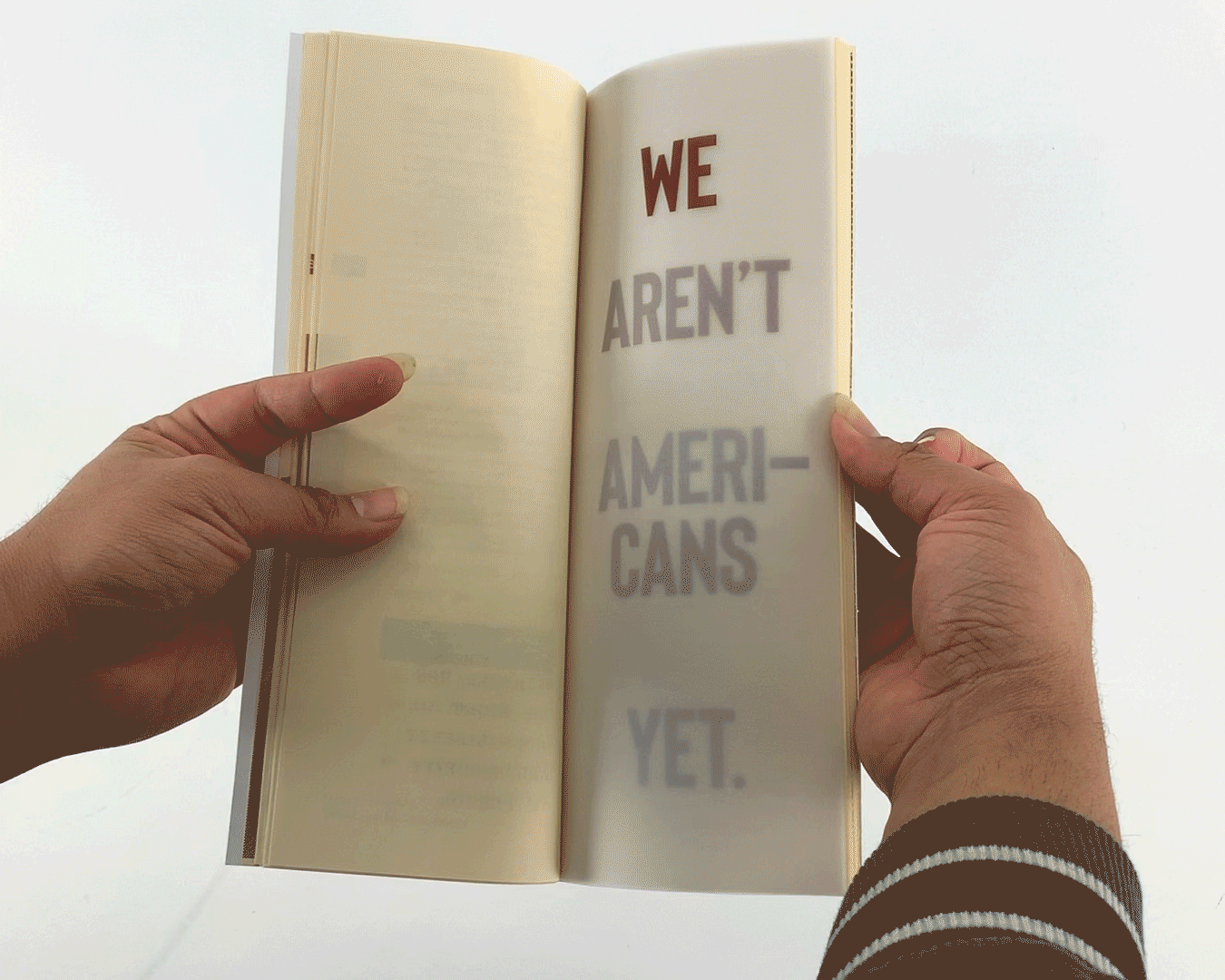 How do I bring the words of a dead man to life?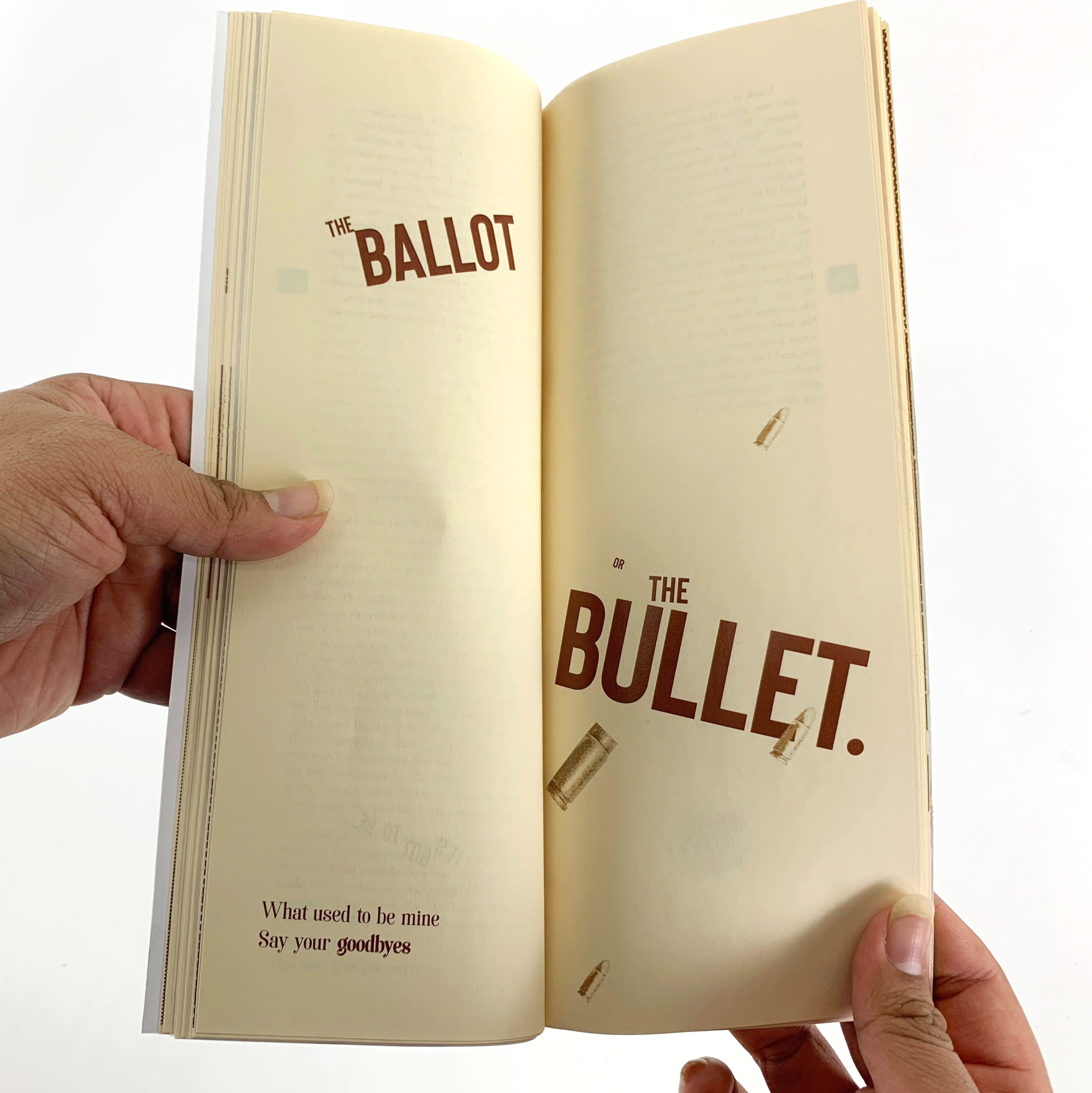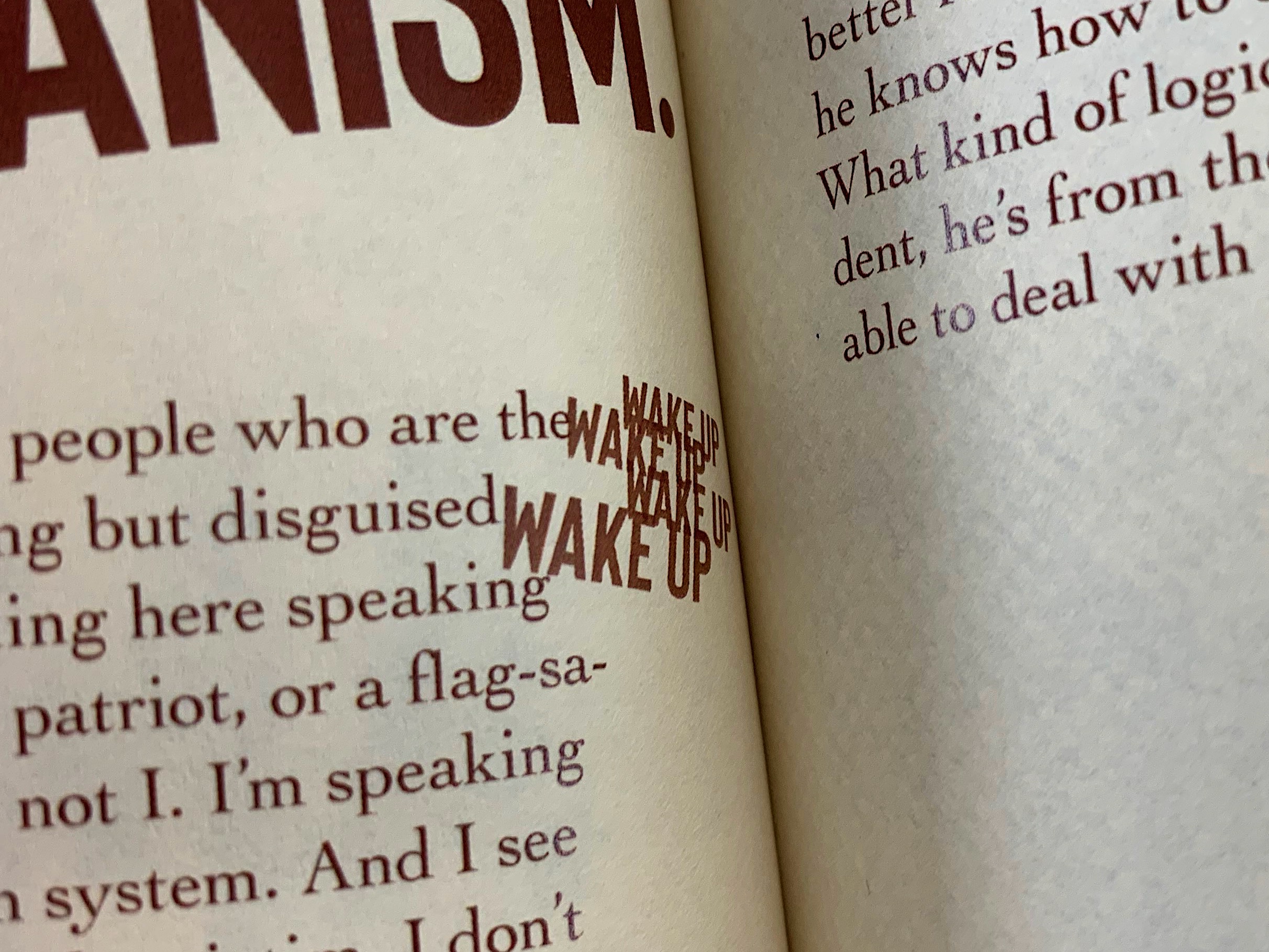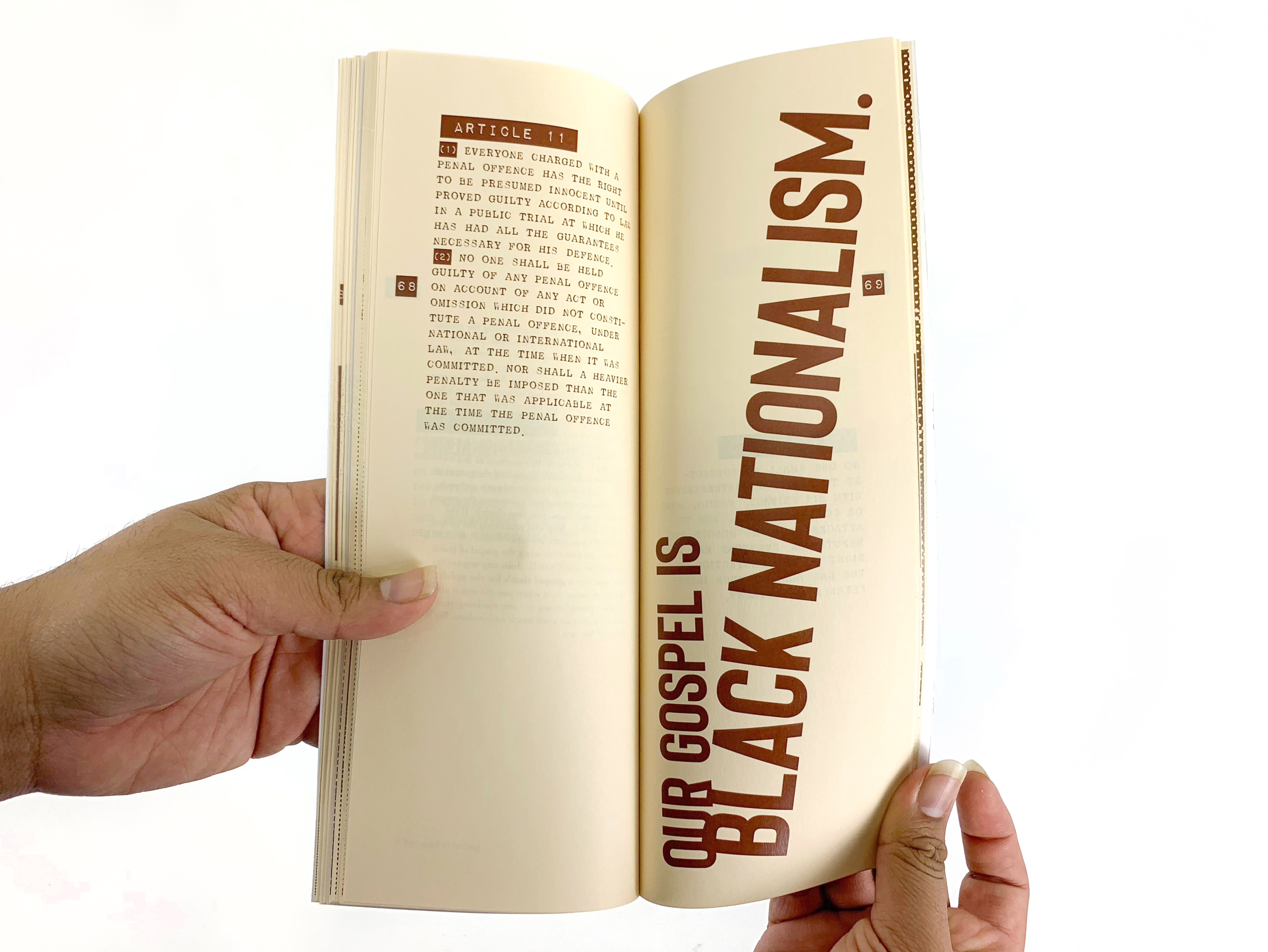 "All of Us Have Suffered Here" is a combination of the texts "The Ballot or the Bullet" by Malcolm X and "The International Declaration of Human Rights" by the United Nations. Malcolm's speech operates as a rebuttal against the International Declaration to insist that these rights did not protect all people, specifically Black and Brown individuals in America. Lyrics of Solange Knowles' song "Where Do We Go" (inspired by the speech by Dr. Martin Luther King, Jr. of the same title) occasionally appear at the bottom left of the page. These lyrics are threaded throughout the publication to discuss the feeling of displacement felt amongst people of color in our nation.
This project presented a compelling challenge before me. How do I bring the words of a dead man to life? How do I make it seem as if he were standing in front of you delivering this speech? I came to the solution through typographic experimentation. I played around with scale, placement, and repetition of words. The text became a typographical collage that demands to be heard.