Ruby Jean's Juicery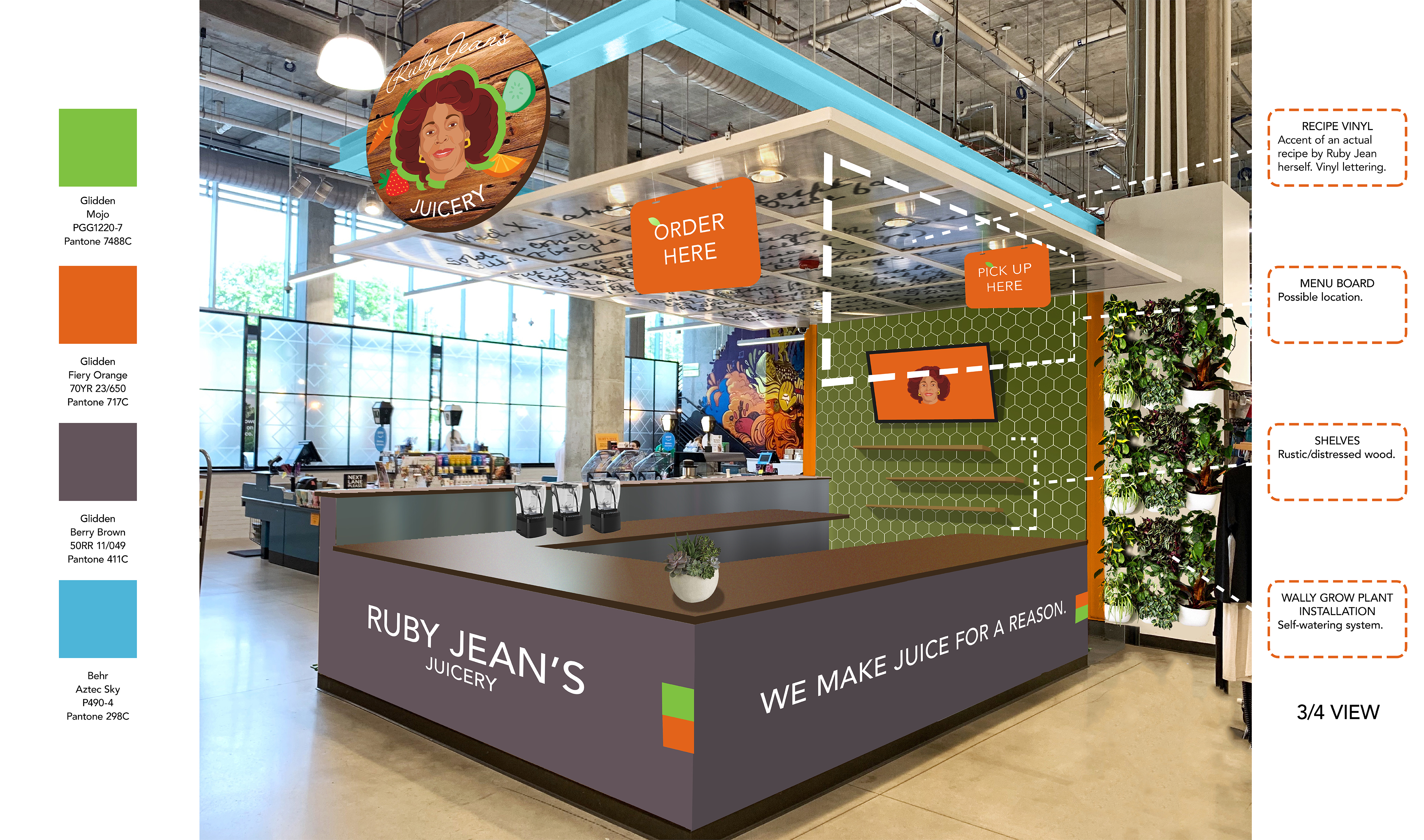 Final spatial elevation.
Over the Summer of 2019, I had a brief internship with Ruby Jean's Juicery in Kansas City, MO. I completed one project under the direction of Chris Goode. For this project, I was tasked with creating spatial elevations for their Whole Foods Market location at 301 E 51st St, Kansas City, MO. Although they didn't run with my design for the final version, I gained valuable experience. It's neat to see that some elements from my design were incorporated into the final design. This project gave me insight on what it's like to do spatial design for a client. Using my skillset to elevate my community and Black-owned businesses brings me so much joy.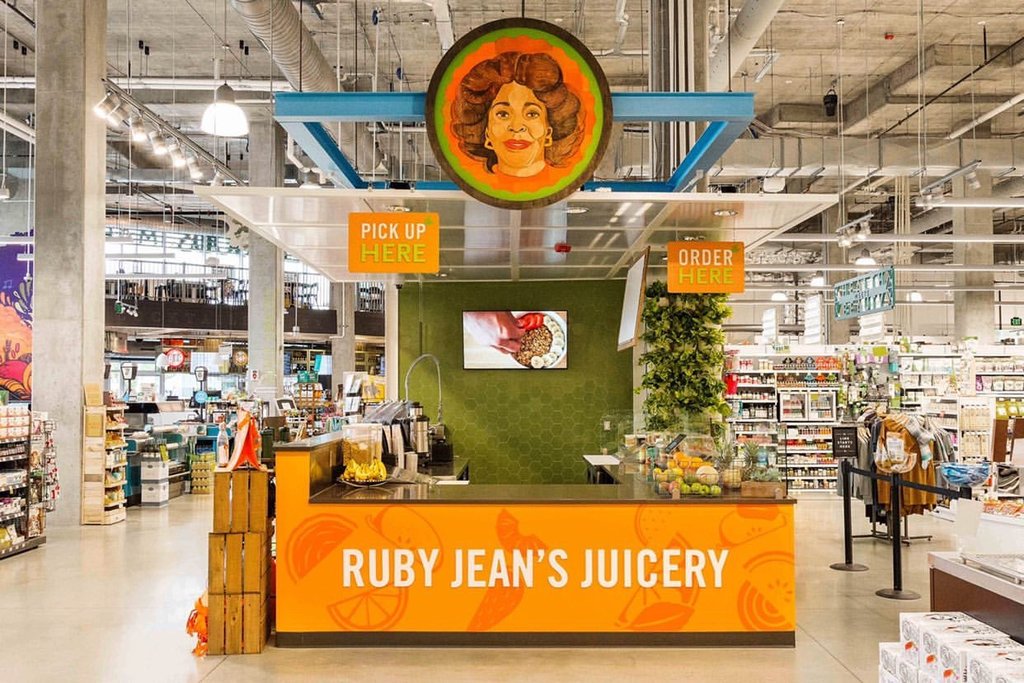 The final design; props to the designer.